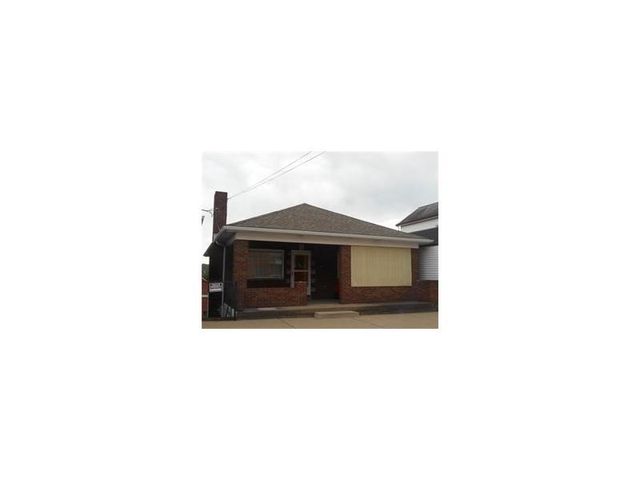 Single Family Residential

2 beds1 bathLot: 4,356 sqft

A single-family residence at 324 Castner Avenue in Donora, PA. This 836 sqft property was built in 1950 on 0.1 acres and it offers 2 bedrooms and 1 bathroom. The walls are covered with masonry. The property features gas heating. In full this property includes the names of 5 recent residents. The county records show the property was assessed in 2013 for $5.4k.
---
Market Activities
PUBLIC RECORDS
Facts
Built in 1950
Exterior walls: Brick
Lot size: 4,356 sqft
Basement: Basement (not specified)
Living space: 836 sqft
Heat type: Gas
Rooms: 5
Air conditioning: Central
Bedrooms: 2
Parking: Detached Garage
Stories: 1
Parking spaces: 1
Features
Construction quality: 6.0
Resident History
Who has lived here
Assessment history
| Year | Tax | Assessment | Market |
| --- | --- | --- | --- |
| 2013 | N/A | $5,395 | $8,161 |
| 2011 | $134 | N/A | N/A |
SCHOOLS NEARBY
Name
Type
Grade
Distance
Elementary school
Donora El Center


401 Waddell

,

Donora

,

PA

15033


724-379-7600
Public
K-5
0.15
Neighborhood
Single Family Residential
2 beds
1 bath
720 sqft
Built in 1910
Who has lived here
| | | |
| --- | --- | --- |
| Eileen Alvarez | 724-379-9213 | |
| Raymond J Alvarez | 724-379-9213 | |
Single Family Residential
3 beds
2 baths
Lot: 5,998 sqft
Built in 1920
Who has lived here
| | | |
| --- | --- | --- |
| Christophe Byrd | | |
| Daryl Carpenter | 724-823-0096 | |
Who has lived here
| | | |
| --- | --- | --- |
| Jean M Ashbaugh | 724-379-7132 | |
| Mark D Balentine | 724-379-8397 | |
Single Family
2 beds
1 bath
1,104 sqft
Built in 1900
Who has lived here
Deborah Burkhardt

Occupation:

Sales Occupations

Education:

High school graduate or higher

Robert M Burkhardt

724-379-5180
Who has lived here
Chubs Pub

724-379-4446

Categories:

Restaurants, Taverns

Archie M Caseber
Who has lived here
| | | |
| --- | --- | --- |
| Barbara Altmare | 724-823-0158 | |
| Kara Babick | 724-823-0787 | |