Residence for Single Family
Bedrooms: 3Bathrooms: 2Area: 1,828 square feet
Built in 2007, this townhouse has 1,828 sqft of living space and sits on 0.04 acres. An indoor environment includes three bedrooms, two and half bathrooms, central cooling, forced air heating and dryer. The spacious two-story townhouse is situated at 3855 Shaftbury Pl, Oviedo, FL. Property information includes 1 recent tenant. A parking area to this property makes 218 sqft. The last recorded sale date for this ownership is August 2012, when it was sold for $132k .
PUBLIC RECORDS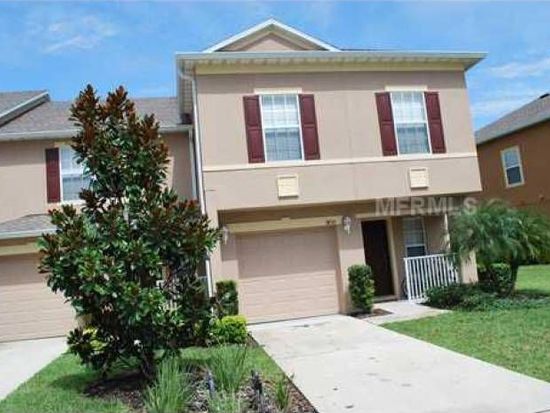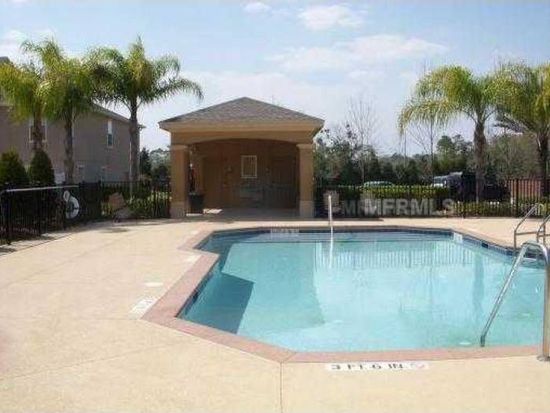 Facts
Built in 2007
Stories: 2
Lot size: 1,873 sqft
Exterior material: Cement concrete
Floor size: 1,828 sqft
Heat type: Forced air
Bedrooms: 3
Cooling: Central
Bathrooms: 2.5
Parking: 1 space, 218 sqft
Listing info
Last sold: Aug 2012 for $132,000
MISC
Market Activities
Mar 2016 - Aug 2016
Recent Rent
3855 Shaftbury Pl
1828 sqft
3 beds
2.5 baths
PENDING STATUS. BEAUTIFUL POND VIEW TOWNHOUSE IN THE DESIRABLE GATED COMMUNITY WITH UCF AREA;...
HOUSEHOLDERS AND TENANTS
for 3855 Shaftbury Pl, Oviedo FL
Previous residents
Person Name
Phone Number
Additional info

407-719-3455

Job:

Building and Grounds Cleaning and Maintenance Occupations
SCHOOLS NEAR PROPERTY
Schools
Public/Private
Grade
How far from Property, mi
Elementary school
Carillon Elementary School


3200 Lockwood Blvd

,

Oviedo

,

FL

32765


407-320-4650
Public
PK-5
1.52
Evans Elementary School


100 E Chapman Rd

,

Oviedo

,

FL

32765


407-320-9850
Public
PK-5
1.75
Middle school
Jackson Heights Middle School


41 Academy Ave

,

Oviedo

,

FL

32765


407-320-4550
Public
6-8
3.44
Tuskawilla Middle School


1801 Tuskawilla Rd

,

Oviedo

,

FL

32765


407-746-8550
Public
6-8
3.88
High school
Hagerty High School


3225 Lockwood Blvd

,

Oviedo

,

FL

32765


407-871-0750
Public
9-12
3.44
Oviedo High School


601 King St

,

Oviedo

,

FL

32765


407-320-4050
Public
9-12
3.44
PROPERTIES NEARBY
Street Address
People
3809 Shaftbury Pl, Oviedo, FL 32765-9311

Condo

3 baths
1,828 sqft
Built in 2008

Janette Jordan
3813 Shaftbury Pl, Oviedo, FL 32765-9311

Townhouse

2 beds
2.5 baths
1,344 sqft
Built in 2008

Jose Maldonado, Karen Maldonado
3840 Shaftbury Pl, Oviedo, FL 32765-9341

Condo

3 baths
1,480 sqft
Built in 2008

Keith J Vellequette, Melissa A Vellequette
3843 Shaftbury Pl, Oviedo, FL 32765-9311

Townhouse

3 beds
2.5 baths
1,480 sqft
Built in 2007

Irving Weisselberger
3847 Shaftbury Pl, Oviedo, FL 32765-9311

Townhouse

3 beds
2.5 baths
1,480 sqft
Built in 2007

Clay Timpner, Wade M Timpner
3851 Shaftbury Pl, Oviedo, FL 32765-9311

Townhouse

2 beds
2 baths
1,344 sqft
Built in 2007

3854 Shaftbury Pl, Oviedo, FL 32765-9341

Townhouse

3 beds
3 baths
1,828 sqft
Built in 2008

Dori B Marten, Paul R Marten
3889 Shaftbury Pl, Oviedo, FL 32765-9311

Townhouse

3 beds
2.5 baths
2,200 sqft
Built in 2007

3893 Shaftbury Pl, Oviedo, FL 32765-9311

Single Family

3 beds
2 baths
1,494 sqft
Built in 2007

3901 Shaftbury Pl, Oviedo, FL 32765-9311

Condo

3 baths
1,828 sqft
Built in 2007

Chicago Delight, Llc, Ikiwi Naperville Llc