Residence for Single Family
Bedrooms: 4Bathrooms: 3Area: 2,708 square feet
A capacious colonial style two-story single-family residence at 822 Summer Walk Dr, Gaithersburg, MD. It is situated down the street. This 2,708 sqft property with four bedrooms and three and half bathrooms was constructed in 2002 on 0.07 acres. The property is coated with aluminum and vinyl. The property features central cooling, forced air heating and finished improved basement. In addition, the property is equipped with a built-in parking. According to our records this estate includes the names of TEN recent residents. Last assessment was made in 2014 and makes $485k.
Features:
Fireplace
Laundry: In Unit
A/C
Construction quality: 8.0
PUBLIC RECORDS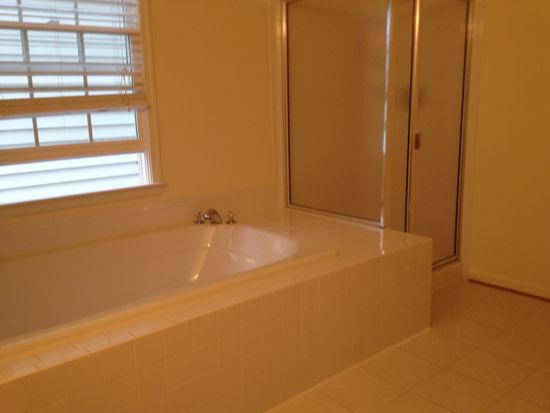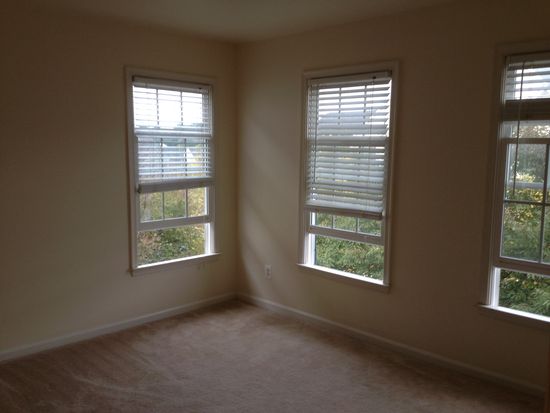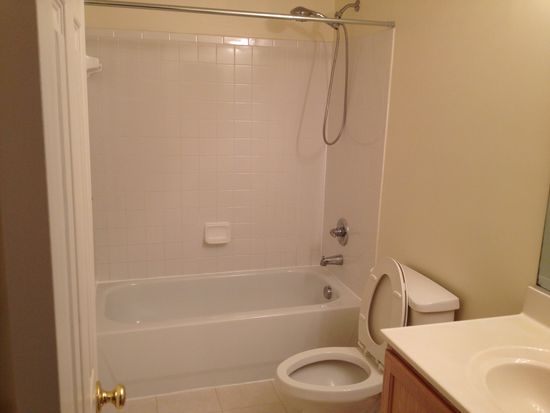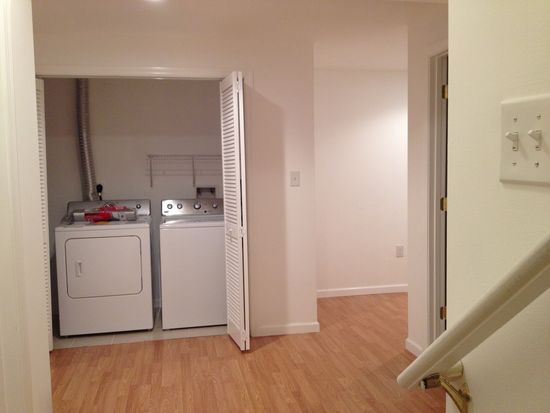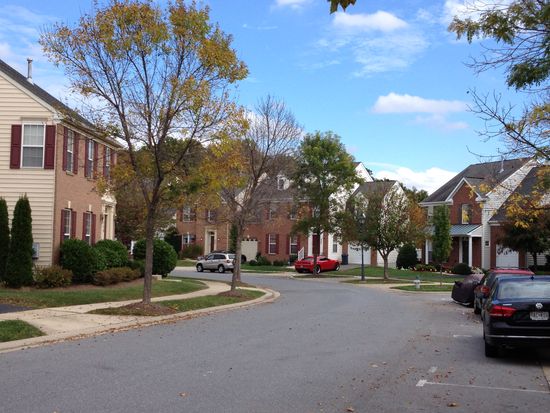 Facts
Built in 2002
Exterior walls: Siding (Alum/Vinyl)
Lot size: 3,231 sqft
Basement: Improved Basement (Finished)
Floor size: 2,708 sqft
Structure type: Colonial
Bedrooms: 4
Roof type: Composition Shingle
Bathrooms: 3.5
Heat type: Forced air unit
Stories: 2
Cooling: Central
Flooring: Carpet, Hardwood
Parking: Built-in
Listing info
Last sold: Oct 2013 for $490,000
MISC
Building Permits
Description:
Construct 6 foot wide stairs from rear door. call 301-258-6338 to schedule the following inspections: footings #2000 final #2030 when alterations, repairs or additions requiring a permit occur the dwelling unit shall be provided with smoke alarms located as required for new dwellings; the smoke alarms shall be in every sleeping area, in the area immediately outside of each sleeping area, and at least one smoke detector on each level. for those areas undergoing construction or alteration, the required smoke detectors shall be a/c hardwired with battery back-up. in existing spaces that are not part of the construction/alteration, the required detectors may be battery operated. in all areas of new construction and any altered areas that have sufficient demolition to facilitate wiring, the required detectors shall be interconnected. approved as noted on plans and attached comment sheet.
Parcel #:

160903347303

Permit #:

PI-B090490
Description:
Construct a single family dwelling seneca elevation "c rev." with an attached garage. street signs and dwelling address numbers shall be displayed at all times. note: walls located less than 3 feet from the property line shall be rated in accordance with section 302 of the 1995 c.a.b.o. dwelling code. .
Parcel #:

160903347303

Permit #:

PI-B021174
HOUSEHOLDERS AND TENANTS
for 822 Summer Walk Dr, Gaithersburg MD
Previous residents
| Person Name | Phone Number | |
| --- | --- | --- |
| Jennifer Brunski | | |
| John P Brunski | 301-926-3643 | |
| Jessica S Hayden | 301-942-7473 | |
| Jessica S Silver | 301-942-7473 | |
| Xia Jin | 301-977-8688 | |
| Chiu M Liu | 301-977-8688 | |
| Marjorie S Liu | 301-977-8688 | |
| W Zhang | 301-977-8688 | |
| Kui Liu | | |
| Hua Zhou | | |
PURCHASE HISTORY
| Date | Event | Price | Source | Agents |
| --- | --- | --- | --- | --- |
| 10/29/2013 | Sold | $490,000 | Public records | |
| 01/21/2004 | Sold | $449,900 | Public records | |
| 09/08/2003 | Sold | $403,900 | Public records | |
| 05/02/2003 | Sold | $329,790 | Public records | |
PURCHASE HISTORY 822 Summer Walk Dr, Gaithersburg MD
COST ESTIMATE HISTORY
| Year | Tax | Assessment | Market |
| --- | --- | --- | --- |
| 2014 | N/A | $485,400 | N/A |
| 2011 | $6,804 | N/A | N/A |
| 2008 | N/A | N/A | $485,400 |
SCHOOLS NEAR PROPERTY
Schools
Public/Private
Grade
How far from Property, mi
Elementary school
Fields Road Elementary School


1 School Dr

,

Gaithersburg

,

MD

20878


301-840-7131
Public
PK-5
0.63
Brown Station Elementary School


851 Quince Orchard Blvd

,

Gaithersburg

,

MD

20878


301-840-7172
Public
PK-5
1.15
Middle school
Lakelands Park Middle School


1200 Main St

,

Gaithersburg

,

MD

20878


301-670-1400
Public
6-8
0.62
Ridgeview Middle School


16600 Raven Rock Dr

,

Gaithersburg

,

MD

20878


240-406-1300
Public
6-8
1.5
High school
Quince Orchard High School


15800 Quince Orchard Rd

,

Gaithersburg

,

MD

20878


301-840-4686
Public
9-12
1.59
Gaithersburg High School


314 South Frederick Ave

,

Gaithersburg

,

MD

20877


301-840-4700
Public
9-12
1.86
PROPERTIES NEARBY
Street Address
People
809 Summer Walk Dr, Gaithersburg, MD 20878-5870

Single Family

2.5 baths
2,048 sqft
Built in 2003

Chuanyu Xu, Qi Zhu
813 Summer Walk Dr, Gaithersburg, MD 20878-5870

Single Family

5 beds
3 baths
3,176 sqft
Built in 2003

Laya Systems Inc, Huai-En E Chao
817 Summer Walk Dr, Gaithersburg, MD 20878-5870

Townhouse (Residential)

3 beds
3 baths
3,438 sqft
Built in 2003

Evelyn Y Ha, Madeleine L Jones
818 Summer Walk Dr, Gaithersburg, MD 20878-5871

Single Family Residential

2 baths
Lot: 3,596 sqft
Built in 2002

Alexx Chen, Shuching Chen
821 Summer Walk Dr, Gaithersburg, MD 20878-5870

Single Family

3.5 baths
Lot: 3,415 sqft
Built in 2003

Eric Fouladi, Adravan E Fouladinovid
825 Summer Walk Dr, Gaithersburg, MD 20878-5870

Single Family

2.5 baths
Lot: 3,252 sqft
Built in 2003

Shen X Li, Baolin L Zhang
826 Summer Walk Dr, Gaithersburg, MD 20878-5871

Townhouse (Residential)

3 beds
3 baths
Lot: 2,850 sqft
Built in 2003

Frei Solutions, LLC, David Frei
829 Summer Walk Dr, Gaithersburg, MD 20878-5870

Townhouse (Residential)

4 beds
3 baths
3,447 sqft
Built in 2003

Mariela Bertorelli, Peter D Santori
830 Summer Walk Dr, Gaithersburg, MD 20878-5871

Single Family

3 beds
2.5 baths
Lot: 2,850 sqft
Built in 2003

Robert M Minjack
833 Summer Walk Dr, Gaithersburg, MD 20878-5870

Single Family

3.5 baths
Lot: 3,209 sqft
Built in 2003

Liese S Scribner, Scott S Scribner